The 8th Meeting of the Study Group on the Genetics of Diabetes (SGGD) that will be organised in Lille on 11th – 13th of  May, 2022.

Registration & Abstract Submission are now open – please see the Registration and Abstract Submission Guidelines.

At this point, we would like to maintain our Meeting physically.

Have a look at our Programme that will gather high-leveled speakers who will share with us the latest advances and news in the field!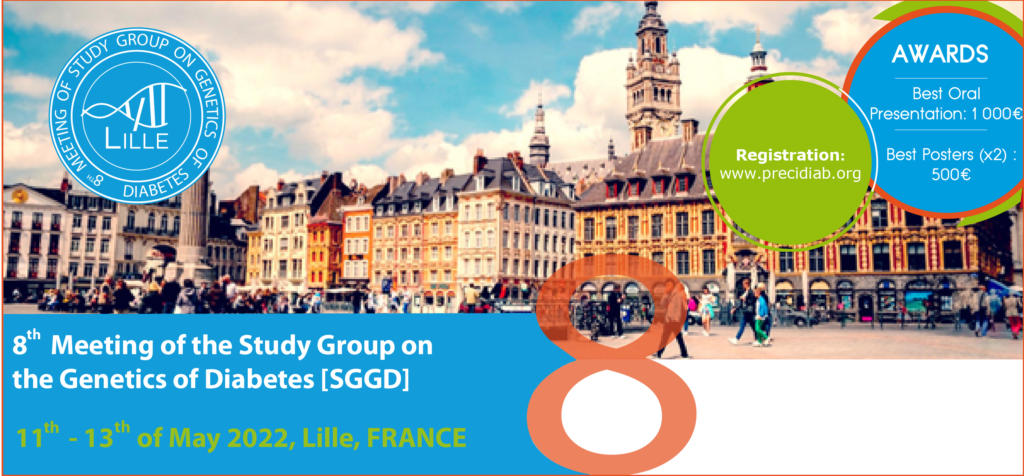 Important deadlines
06.Mar.2022 abstracts submission closing
28.Mar.2022 abstracts assessment closing
05.Apr.2022 end of early registrations
06.May.2022 end of registrations
For additional information about the Meeting, please see the website.